Microsoft Dynamics GP
Are you searching for an authentic solution for robust business intelligence? Do you want to manage business forecasting and budgeting?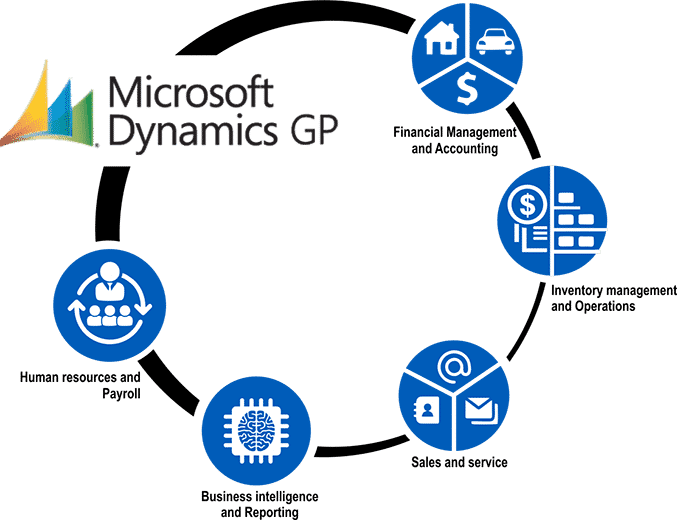 Dynamics GP|Benefits for Businesses
Microsoft Dynamics GP is the most efficient ERP system for every category and size of business. It provides advanced consolidation, robust business intelligence, forecasting and budgeting, and rich reporting sectors to make sure that everything is turning over smoothly. Furthermore, IAX Dynamics Microsoft Dynamics GP service provider in UAE will help you to get advantage from its usage and we will accurately handle it to make you sure that you are on a safe track. We are serving our valued clients in UAE, Canada, Kenya, KSA, Bahrain, Kuwait, Qatar, Oman, Pakistan, Afghanistan, Ethiopia, Djibouti, Senegal, Guinea, Tanzania, Uganda, Madagascar, Nigeria, Sudan, Somalia, Lebanon, and Jordan.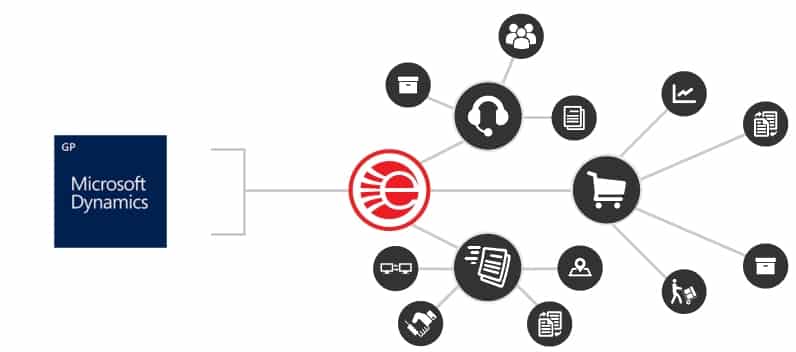 Our Expertise
Client support is our first priority and we do not compromise in services. Our team management is trained and expert in handling every type of IT issues. IAX Dynamics official partner Microsoft Dynamics GP is the leading IT consultant in UAE and we can easily handle all types of IT tasks efficiently. Our team management will also provide you complete assistance regarding the efficient use of Dynamics GP and we will handle the back-end of the ERP system to make everything smooth and easy. Furthermore, our customer services agents are always ready to provide you with useful tips and assistance.
FAQ
Q. What is the process for submitting a Microsoft GP support request?
A. We place a high focus on providing excellent customer service, and we never take shortcuts. All types of IT problems are expertly handled by our team management, who are skilled in this process. IAX Dynamics, a prominent IT consultant in the United Arab Emirates, is an official partner of Microsoft Dynamics GP, and we are able to manage all kinds of IT duties effectively. Additionally, our team management will give you entire guidance on how to utilize Dynamics GP effectively, and we'll take care of the ERP system's back end to make everything simple and uncomplicated. Furthermore, our customer care representatives are always there to provide you with helpful hints and advice.
You can get in touch with us by dialing the numbers listed on our websites or using the "Leave a Message" function that is available on our website.
Q.What distinguishes Microsoft 365 from Microsoft Dynamics GP?
Dynamics GP fills in the gaps where Dynamics 365 Business Central falls short. Payroll processing feature is not available in Dynamics 365 Business Central. Considering that Business Central is up to date with the most recent technology in the industry, it is best suited to handle all other segments, including service management, manufacturing, supply chain, and human resources.
Q.What precisely is Dynamics GP?
Built on the accessible and highly scalable Microsoft technology platform, Microsoft Dynamics GP (previously Great Plains) is a feature packed financial management/ERP programme.
Q.What comes with Dynamics GP?
Dynamics GP has features for managing finances, the supply chain, sales, human resources, projects, and customer service. Since it is an on-premise solution, Microsoft cloud services are not available.
Q.Who can use GP?
Dynamics Businesses in the industrial, distribution, and service industries frequently use GP. It offers a wide range of capabilities for managing finances, projects, the supply chain, inventories, production, distribution, sales, and marketing, among other things.
Q.Is Dynamics GP still on the market?
Microsoft has turned its concentration to the cloud. This does not imply that GP is no longer active. In October 2021, Microsoft introduced the most updated GP features. Existing GP users can take use of the solution's enhanced functionality, giving organizations a competitive advantage in their business operations. The solution is anticipated to be operational until 2028.
Q.What are the major capabilities of Microsoft Dynamics Great Plains?
The main capabilities of Microsoft Dynamics Great Plains include financial management, business intelligence and reporting, supply chain management, manufacturing, IT management, risk management, service and project management, and human resource management.
Q.What are the key advantages of using Microsoft Dynamics Great Plains?
Easy to use and understand
Provides agility in the face of rapid change
Increases the value of your business