Infrastructure Solution
An easy to use reliable IT Infrastructure is a must have feature for any business in the modern day. IAX Dynamics in UAE, KSA, Bahrain, Kuwait, Qatar, Oman, Pakistan, Afghanistan, Ethiopia, Djibouti, Senegal, Guinea, Tanzania, Uganda, Madagascar, Nigeria, Sudan, Somalia, Lebanon and Jordan provides IT Infrastructure Solution of the highest quality that makes your business transactions smooth and reliable. Our software engineers design and install IT Infrastructure Solutions that are perfect for every business needs. Your business will be able to make quick decisions and grow in the times to come.
Scalable Systems – Every business has its own specific size and IT Infrastructure requirements. IAX Dynamics provides scalable Infrastructure Solutions that are perfectly adequate for your business needs.
Pay As You Go – With IAX Dynamics, you will be able to control what you pay for your Infrastructure solution. You pay only what you use.
Location Independence – You can also become completely location independent. Connect any number of systems and users with our IT Infrastructure and access your files and data from anywhere in the world.
Secure Data with Reliable Hosting – IAX Dynamics provides both local data storage options and also hosting service.
No Single Point of Failure – Keeping your data secure is all about having enough access and storage points. IAX Dynamics has multiple points of storage that never fail to be useful for all your infrastructure needs.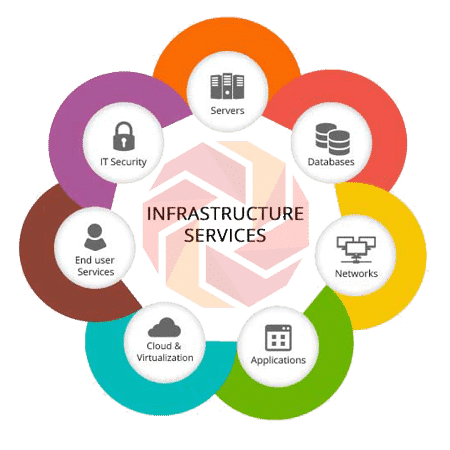 IAX Dynamics provides a complete Dynamic Infrastructure Solution for your business's needs. Our systems are capable of handling all your daily transactions and maximize your productivity with efficient solutions. To make your IT Infrastructure Solution dynamic and functional, you will need:
Structure Cabling

CCTV Surveillance

IP Telephony Service

Access Control
IAX Dynamics provides all of these with our efficient business solutions. Our scaled solutions operate your businesses perfectly without any resources going to waste or not getting used at all. We make your infrastructure solution as dynamic and responsive as you want.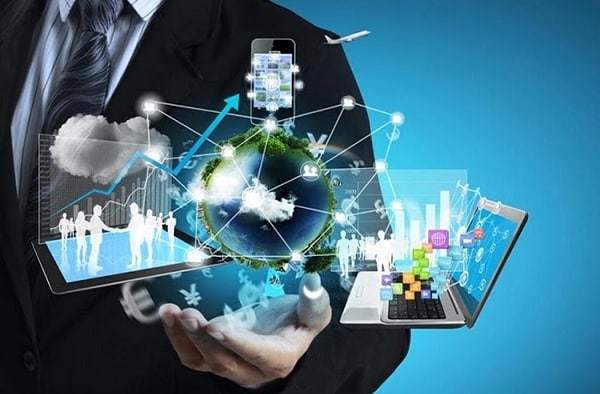 Providing Efficient Storage Solutions for IT Infrastructures
IAX Dynamics starts with interact-able components of your IT Infrastructure and includes all connected services as well. We provide you right storage solutions for your business needs that ensure data safety and protection while making all your information available at all times. We also provide all kinds and types of storage solutions including:
Entry and Mid-range Storage – Dell Mid-range Storage helps mid-sized organizations with all-flash arrays and also hybrid scale-out NAS Systems. IAX Dynamics provides best entry level and mid-range storage solutions for your businesses.
EMC Enterprise Storage – Dell EMC Enterprise Storage is the perfect option for solutions from high performance all-flash arrays to hybrid platforms and scale-out NAS systems. Our Dell EME Enterprise based systems provide storage that helps with data-intensive organizations.
Software Defined Storage – IAX Dynamics offers Dell EMC Software Defined Storage that transforms storage resources creating unified, intelligent and very reliable layer that offers easy of usage along with complete control and automation.
Cloud storage – Our Cloud Storage for IT Infrastructure Solutions is reliable, scalable and very secure. Access your data anywhere anytime from any device.
All Flash Storage – Flash storage is now the industry standard. We offer best Flash Storage options in the industry that sort all you storage problems out efficiently.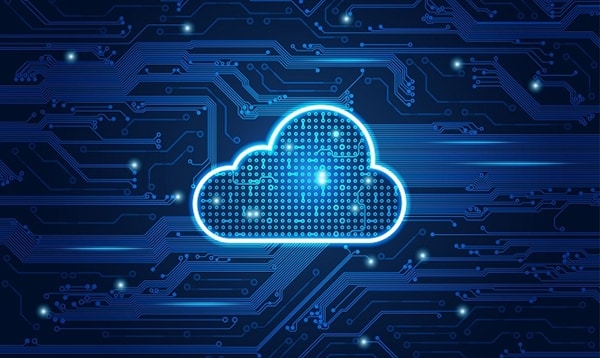 IAX Dynamics serves multiple regions including UAE, KSA, Bahrain, Kuwait, Qatar, Oman, Pakistan, Afghanistan, Ethiopia, Djibouti, Senegal, Guinea, Tanzania, Uganda, Madagascar, Nigeria, Sudan, Somalia, Lebanon and Jordan with our top quality IT infrastructure solution services. Call us now to make the most out of your business's systems and be productive every minute of your time at the office.