Over the last few decades influence of technology in the growth of retail business can be seen to a great extent. You can reinforce your retail business with technologically empowered retail solutions that touch every stage of your retail processes efficiently. If you want to make a significant growth in the industry today, your business must adopt a unified solution like "LS retail software solution" to deliver a consistent experience. Together with an experienced LS Retail partner in UAE you can build a retail solution that suits your business.
Run your business smoother with LS Retail Unified Software
LS Retail is the world leading provider of highly configurable retail software solutions to help retailers worldwide. Their retail solution powers over 80000+ stores across 140 countries. The software is based on Microsoft technology and is designed for the future. LS Retail has a list of well-known clients to its credit, and that includes Nike, Radisson Hotels and Resorts, Adidas, IKEA, and to name a few.
IAX Dynamics is the foremost LS Retail partner in UAE that develops and provides retail solutions using "LS Central", the retail unified software, for retail businesses in various sectors. Built on Microsoft Dynamics 365 Business Central – one of the top ERP solutions in the word – LS Central provides the capabilities to manage critical aspects of your retail business in a single platform. Our bespoke solutions with LS Retail unified software helps you manage processes that are important to running a business, including accounting and financials, inventory and supply chain management, human resources, customer relationship management, and more.
Along with Microsoft ERP benefits you will get additional latest retail functionalities like POS, loyalty, ecommerce etc. all in one unified software solution. Our LS Retail and Microsoft ERP trained professionals recommend and build retail solutions that best fit your requirements. Our retail solution is designed for use by any retail businesses including fashion and apparels, grocery and supermarkets, furniture, electronics, sporting goods, hotels, resorts and entertainment, bookstores, specialty retail and to name a few. So, whatever business you run, we have got you covered.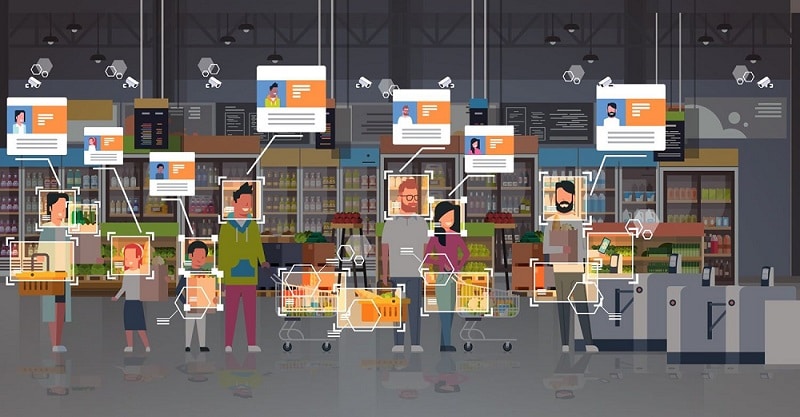 An Ideal retail solution to grow your business online and offline
In a growing environment you need an effective retail solution for your business to be successful. IAX Dynamics provides you with tailored solutions that help you gain numerous benefits, effectively manage your retail activities and elevate customer experiences seamlessly. Your business can achieve the following benefits while implementing our retail software solution.
You can handle your entire retail business with one software platform
Automate retail operations and eliminates mistakes
Grow your sales online and offline, provides your customers a seamless shopping experience across physical and online stores
Support every retail activity in your business and manage store operations efficiently.
Provides a deep insights into your transaction, work with real-time financial and sales data
Let customers check real-time stock availability, track performance per store, employee and items and Forecast inventory for multiple stores
Precisely calculate profits and losses and effectively control business processes and key data
Check stock availability in any of your chain stores and order products
Artificial Intelligence to help you predict customer demand and understand needs
Offer highly personalized deals, promotions and customer interactions and drive customers back by offering great experiences
Secured and contactless payments.
Remove the hassle of using multiple software; instead use single unified software to reduce cost and maximize revenue
Many world leading companies employ LS retail solutions as part of strengthening operations across the chain of their retail business. Why can't your business implement the solution now?
More Businesses, More Customers, More Outcomes: Only One Solution
Partnered with LS Retail our retail solution can empower your business to achieve measurable productivity, growth and performance, giving rise to a more agile work culture. With proven capabilities the solution delivers a comprehensive unified retail management solution that integrates commerce, sales, marketing, supply chain management, finance and more. Our professionals provide you with customization, Implementation, training and comprehensive support.
Integrating all critical functions under single platform, IAX Dynamics is uniquely positioned to create operational excellence and improve business processes for its retail customers across GCC countries as well as in other countries. Besides providing solutions in all the emirates of UAE, our service is available in Saudi Arabia, Pakistan, Lebanon, Jordan, Qatar, and India.
Get in touch with us to know how we can help you improve business efficiency with LS Retail unified software.