Find here Microsoft Office 365 Solutions Provider, Office 365 Partner in UAE. IAX Dynamics Microsoft office 365 Partner in UAE is the most efficient IT consultant in UAE,Kenya, Canada,  KSA, Bahrain, Kuwait, Qatar, Oman, Pakistan,
Office 365
With the collaboration of IT for the business industry now it is very much easy to handle and control all of the issues which were out of your reach. You can easily get a view and handle all of the office related tasks on a single CRM. As we all agree on the statement that in the business field there are different types of challenges and IT has also provided the best ever solutions to improve the ability of faculty to manage their tasks in a better way. No doubt, running a business in this competitive world is not an easy task. There should be some sort of strong planning with reliable resources. Office 365 is the best ever solution provided by Microsoft which will actually deal with authentic results of the CRM. Office 365 is the best ERP system which will surely control all those issues which may lay down the business performance badly. Besides all these things you actually need the best supportive hand of IT consultancy firm respectively. If currently, you are running your business in UAE, you can frequently get IT assistance from IAXDynamics Microsoft Office 365 partner in UAE.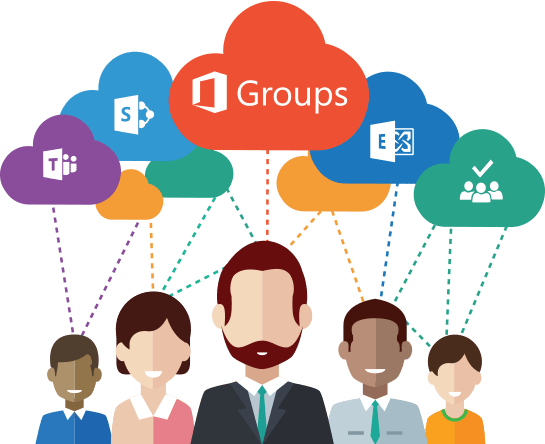 Best Features of Office 365
Data and information related to business concern are very much important for every type of business. This is why IAXDynamics Microsoft office 365 service provider in UAE will lead your business terminologies high in the sky by providing its beneficial and useful services of IT consultancy. Office 365 provides 50GB storage of email capacity for a single user along with complete surety of security around the data stored. Not only this, but it also provides complete features of the email system, web access, contacts assembling, support for the mobile device. This thing actually required strong and best services of IT consultancy which you will only get from IAXDynamics Microsoft office 365 official partner in UAE. Here are some of the best features related to the office 365 product which actually not possible with our support and help
Office 365 will add the mobile devices in the panel which may easily get access to the secrecy of the business and allow the user to get change or update anything from anywhere in the world.
50 GB email storage capacity and 5TB document and data saving capacity along with secure fencing around the data respectively.
Complete access of IOS/Android users in the panel but they have to manage first to allow the permission.
With all these essential security features it is totally meaningless without any expert help and advice. This is why IAXDynamics Microsoft Office 365 service provider in UAE the best and efficient services for handling the CRM of the business to get beneficial aspects from office 365 ERP solution.
Why choose our services?
IAX Dynamics Microsoft Office 365 official partner in UAE is the leading IT consultant which are providing its efficient services across the world for last decade. We can proudly say that in this long journey we actually have made a strong relationship among our reputed clients and currently we are serving more than 300 active CRM clients with our IT support. IAX Dynamics Microsoft office 365 Partner in UAE is the most efficient IT consultant in UAE. Our great services are not only in UAE but we are serving our valued clients in KSA, Bahrain, Kuwait, Qatar, Oman, Pakistan, Afghanistan, Ethiopia, Djibouti, Senegal, Guinea, Tanzania, Uganda, Madagascar, Nigeria, Sudan, Somalia, Lebanon, and Jordon. Our teammates are much competent and active to face every type of challenges and our main concentration would be client satisfaction by all means. Moreover, nobody can reach or compare our services and our services will never feel you regret by selecting as your IT consultant.
OFFICE  365 FAQ
How does Microsoft 365 vary from Microsoft Office?
Microsoft 365 is a subscription-based service that keeps you up to date on the most recent Microsoft tools and software. Microsoft 365 plans are built specifically for home and personal use, as well as small and medium-sized organizations, big corporations, schools, and nonprofits.
Office 2021, on the other hand, is a one-time purchase that requires only a single payment to obtain Office Apps for a computer. However, Office 2021 does not offer any upgrade possibilities. This increases the cost and complexity of updating. You will need to pay the full amount to upgrade from Office 2021 to the following major release.
A Microsoft 365 subscription can be used by how many users?
Microsoft 365 Family can be shared with up to 5 other individuals in your household, for a total of 6 users. microsoft dynamics 365 price  Personal is limited to one user.
Is Office 365 secure in terms of data storage?
Office 365 delivers 50GB of email storage capacity for a single user, as well as complete assurance of data protection. In addition to this, it offers comprehensive email system features, web access, contacts assembling, and compatibility for mobile devices.
How many users can I host in Microsoft Teams for online meetings and video calls?
Microsoft Teams can host online meetings and video conversations for up to 300 participants with Microsoft 365 Business Basic, Microsoft 365 Business Standard, Microsoft 365 Business Premium, and Microsoft Apps for Business plans.
This limit is expanded to 1,000 persons with Microsoft 365 E3/E5, Microsoft 365 A3/A5, and Microsoft 365 Government G3/G5 subscriptions.
Who may access my data that is kept in Microsoft 365?
We take great precautions to protect customer information from illegal access or use by external or internal parties, as well as to prevent customers from accessing someone else's data.
Do my OneDrive documents also have offline access?
OneDrive comes preinstalled in Windows 8.1 and Windows 10. To access your documents while you are not connected to the Internet, launch File Explorer on your PC and navigate to the OneDrive folder. When you reconnect, OneDrive automatically updates the online versions with any changes you made while disconnected.
Is Office 365 compatible with mobile devices?
Office 365 has a user-friendly interface that is suitable for iPads, iPhones, Android tablets, and Android phones. Word, Excel, and PowerPoint documents can be viewed for free, but to create and edit them using the Office for Android and Office for iPad applications, you must have an Office 365 subscription